Fan page - Study Global
Development of a Facebook Fan Page for the spanish company Study Global.
This Fan Page was builted to be a complement to the main site and to be an app to redirect people to it. Was created four pages:

This is Study Global - Page for presentation of the company, and their services of study abroad.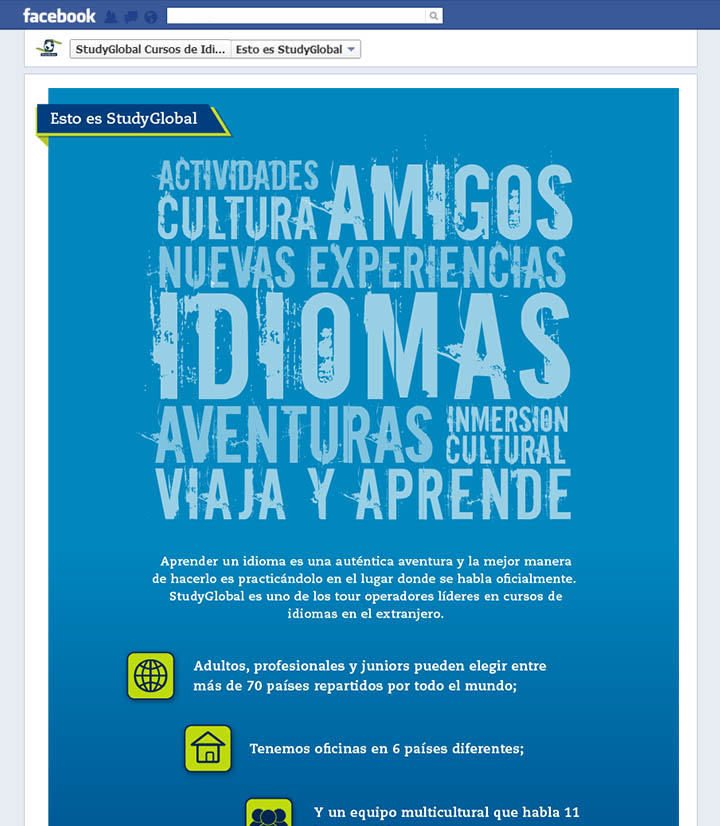 Destinations: Page to show what is the choices you have to go study languages in others countries. In the map, when the mouse
is over the course you want, the choices of locations pop-up in the map.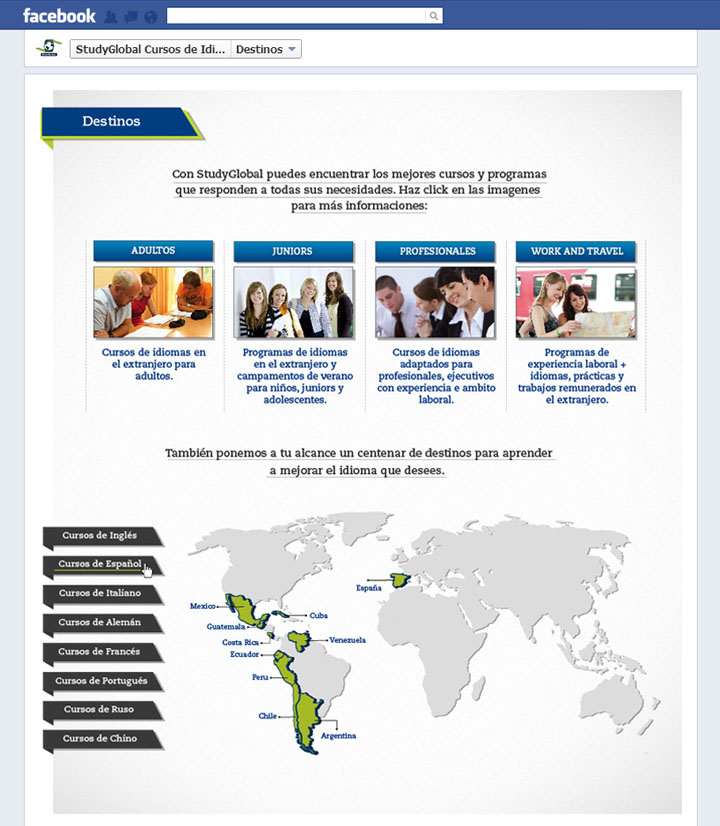 Online catalog: Page with a link to access the online catalog of the company.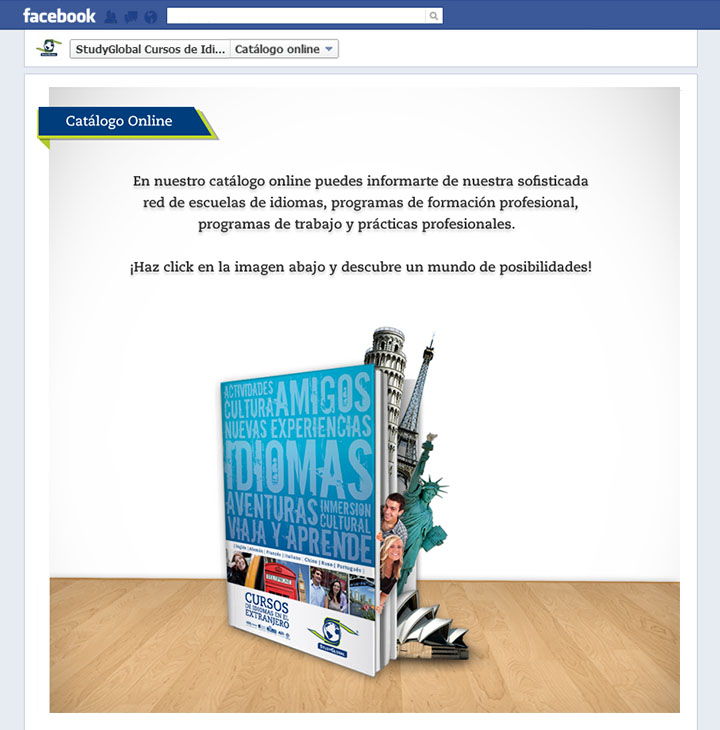 Promotions: Page with link to people access their own page of promotions and discounts.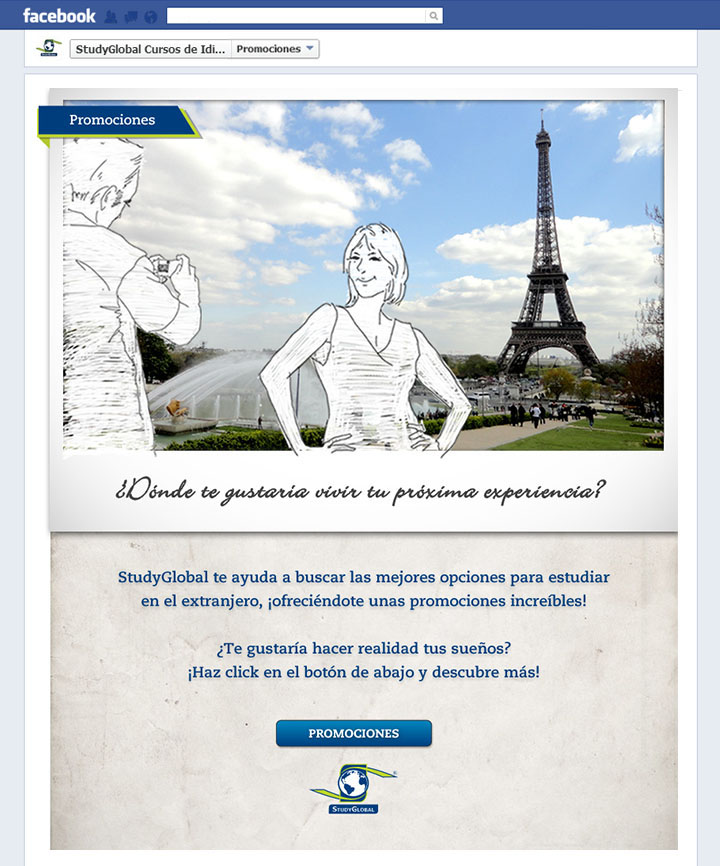 And creation of some icons, to illustrate the tabs at Facebook.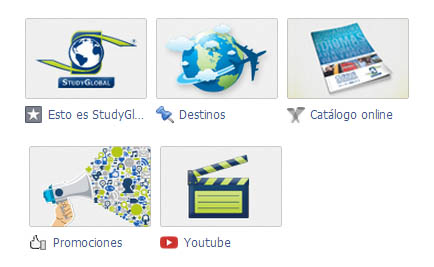 To view better this page, access the spanish version HERE or the english version HERE.

This Fan Page was translated to five languages: English, Portuguese, German, French and Italian.

Freelance project.
Year: April / 2013